MENU
Hands down the most popular savoury item on the menu is the: Potato, Onion, Bacon & Cheese Pannenkoek (with a side of sour cream). Want to try something a little sweeter? Then our staff suggest: Black Forest (with all the toppings*) Pannenkoek *includes liqueur.
Current Special
POUTINE PANNENKOEK
*You can also add cheese curds and gravy to any pannenkoek!
Soups
All soups are gluten free and are served with a bun (not GF). A CUP would be considered "small" and a BOWL would be considered "large"
Salads
Add diced Chicken Breast to your salad for $3.50
Omelettes
All omelettes are made with three (3) eggs and served with whole wheat toast, butter, and choice of a small house salad or a fruit salad. You can add cheese to any omelette for $1.25
Plain omelette
$11.45
*Add cheese for $1.25
Mushroom omelette
$12.45
*Add cheese for $1.25
Ham, mushroom, and onion omelette
$15.45
*Add cheese for $1.25
Vegetarian omelette
$15.95
with mushroom, onion, spinach, tomato, olives *Add cheese for $1.25
Uitsmijters
Open-Faced Sandwiches. All served with your choice of a small house salad or fruit salad and with whole wheat toast
Classic Savoury
Classic Savoury Pannenkoeken
Cheese
$11.20
Blend of mozzarella, cheddar, & edam
Bacon & Egg*
$13.95
*Add cheese for $2.25
Steak & egg*
$13.95
*Add cheese for $2.25
Ham, tomato, & cheese
$14.95
Bacon, leek, & mushrooms*
$15.45
*Add cheese for $2.25
Bacon, peppers, & mushrooms*
$15.45
*Add cheese for $2.25
Bacon, peppers, & onions*
$15.45
*Add cheese for $2.25
Steak, onion, & shredded potatoes*
$15.45
*Add Cheese for $2.25
Bacon, smoked sausage, & egg*
$16.20
*Add cheese for $2.25
Bacon, mushroom, & cheese
$16.20
Bacon, tomato, & cheese
$16.20
Onion & mushroom*
$11.95
*Add cheese for $2.25
Apple & onion*
$12.70
*Add cheese for $2.25
Potato, onion, & cheese
$14.20
Cranberry, spinach, feta with red onions (fresh on top)*
$14.45
*Add chicken for $3.50
Six Cheese
$19.40
Cheddar, mozza, edam, gouda, feta, topped with parmesan
*Add tomatoes for $1.50
Specialty
Pfanntastic Pannenkoek Haus' speciality savoury pannenkeoken
Western
$18.95
Smoked sausage, leek, mushroom, & cheese served with a small house salad on top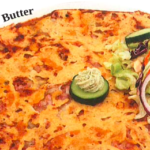 Herb Butter
$19.95
Ham, mushroom, onion, & cheese served with a herb butter patty and a small house salad on top
Mediterranean
$21.95
Chicken, spinach, olives, feta cheese, house blend cheese, garnished with fresh on top tomatoes & red onions
Sweet/Savoury
If you like sweet & salty then you'll like these pannenkoeken
Ham & pineapple*
$13.45
*Add cheese for $2.25
Bacon & raisins*
$13.70
*Add cheese for $2.25
Bacon & apple*
$14.70
*Add cheese for $2.25
Bacon & pineapple*
$14.70
*Add cheese for $2.25
Ham, pineapple, & cheese*
$14.70
*Or replace ham for bacon for $1.25 extra
Ham, apple, & cheese
$15.70
Bacon, apple, & raisin*
$15.95
*Add cheese for $2.25
Bacon, raisins, & cheese
$15.95
Bacon, apple, & cheese
$16.95
Potato, onion, bacon, cheese, & apple
$19.95
Speciality Sweet
Pannenkoeken With Liqueur* *Must be over 18 to enjoy the liqueur portion of these pannenkoeken
Classic Sweet
Classic Sweet Pannenkeoken
Sweet additions: Whipped cream $1.25 | Ice cream $3.95 | Chocolate Sauce $1.25 | Caramel Sauce $1.25 (see the build your own section for more)
Lemon juice and brown sugar
$10.20
Raspberry OR Strawberry Jam
$10.20
CHOOSE: Raspberry or Strawberry Jam on an icing sugar pannenkoek
Cinnamon roll*
$10.70
Brown sugar, cinnamon, cream cheese icing *Add baked apple for $2.25
Warm berries
$11.95
CHOOSE: blueberries OR saskatoon berries OR cherries
*Add whipped cream for $1.25 | Add ice cream for $3.95
Ginger Jam OR Ginger Balls
$11.95
Choose ginger jam OR ginger balls served on top of an icing sugar pannenkoek
Banana & chocolate sauce
$12.45
*Add whipped cream for $1.25 | Add ice cream for $3.95
Warm berries with ice cream*
$15.90
Choose: blueberries OR saskatoons*
*Add whipped cream for $1.25
Warm cherries, ice cream, and chocolate sauce*
$17.15
*Add whipped cream for $1.25 extra
Build your Own
Base Price: $8.95 (we recommend no more than 5 ingredients)
+ 1.00 Each
$1.00
Herb Butter Patty | BBQ Sauce
+ $1.25 Each
$1.25
Banana Peppers (side) | Sour Cream
+ $1.50 Each Ingredient
$1.50
Tomato | Leek | Mushroom | Peppers | Spinach | Shredded potato | Black Olives | Red Onions (fresh on top only) | Egg | White Onions
+ $1.50 Each Side
$1.50
Sambal Manis (Indonesian sweet sauce) | Sambal Oelek (Indonesian salty hot sauce) | Ketjap Manis (Sweet soya sauce)
+ $1.95 Each Ingredient
$1.95
Shredded Parmesan
+ 2.25 Each Ingredient
$2.25
Ham | Smoked Sausage | Mixed Cheese | Feta Cheese
+ $3.50 Each Ingredient
$3.50
Chicken | Steak | Bacon
+$1.25 Each Ingredient
$1.25
Coconut | Dried Cranberries | Raisins | Maple Toasted Pecans | Raspberry / strawberry Jam | Lemon Juice | Dutch Apple sauce | Whipped Cream | Chocolate Sauce | Caramel Sauce | Maple Syrup
+ $1.75 Each Ingredient
$1.75
Nutella Whipped Cream | Nutella | Cream Cheese Icing | Caramel Whipped Cream
+ $2.25 Each Ingredient
$2.25
Apple | Banana | Mandarins | Pineapple
+ $3.00 Each Ingredient
$3.00
Cherries | Saskatoons | Blueberries | Ginger Balls | Ginger Jam
+ $3.95
$3.95
3 Scoops of Ice Cream on a Pizzelle Wafer
Regular Ice Cream Cup
$6.95
3 scoops with chocolate sauce & whipped cream
Ice Cream cup with berries
$8.95
Choose 1: blueberries, saskatoons, or cherries (cherry comes with chocolate sauce) Includes whipped cream
Large Chocolate Milk
$3.65
Orange | Apple | Cranberry | Tomato | Clamato
$3.95
Double Dutch
Currently not available
Pepsi | Diet Pepsi | Iced Tea | 7-Up | Root Beer
$3.00
European Soda
Imported from the Netherlands
Cassis
$4.25
Dutch Blackcurrant Soda
European Orange Fanta
$4.25
Bottled Water (bottle)
$2.25
Perrier (Mineral Water) (bottle)
$3.95
Soda water & lime juice
$2.95
Shirley Temple
$4.95
Orange juice, 7-UP, & grenadine
Roy Rogers
$4.95
Pepsi & grenadine
Heineken Non-Alcoholic (300ml Bottle)
$5.95