Hands down the most popular savoury item on the menu is the: Potato, Onion, Bacon & Cheese Pannenkoek (with a side of sour cream).Want to try something a little sweeter? Then our staff suggest: Black Forest (with all the toppings*) Pannenkoek *includes liqueur.
Monthly Special(s):
Frikandellen Pannenkoek! Frikandel sausage and shredded potato with fresh on top red onion and a side of curry mayo. OR you can add the sausage to any Pannenkoek of your choice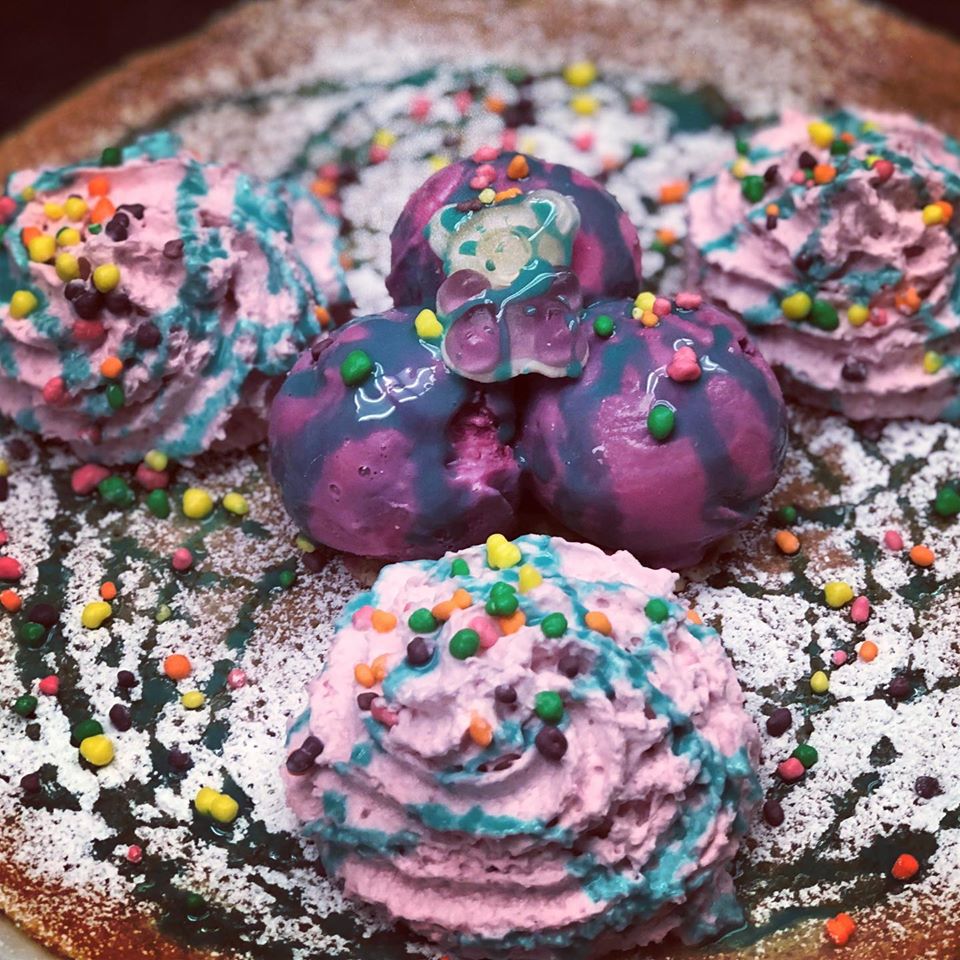 Carnival Pannenkoek! Moon blast ice cream, candied apple whip cream, blue banana chocolate sauce, with nerds sprinkled on top, and finished off with a gummy bear…all on top of an icing sugar pannenkoek.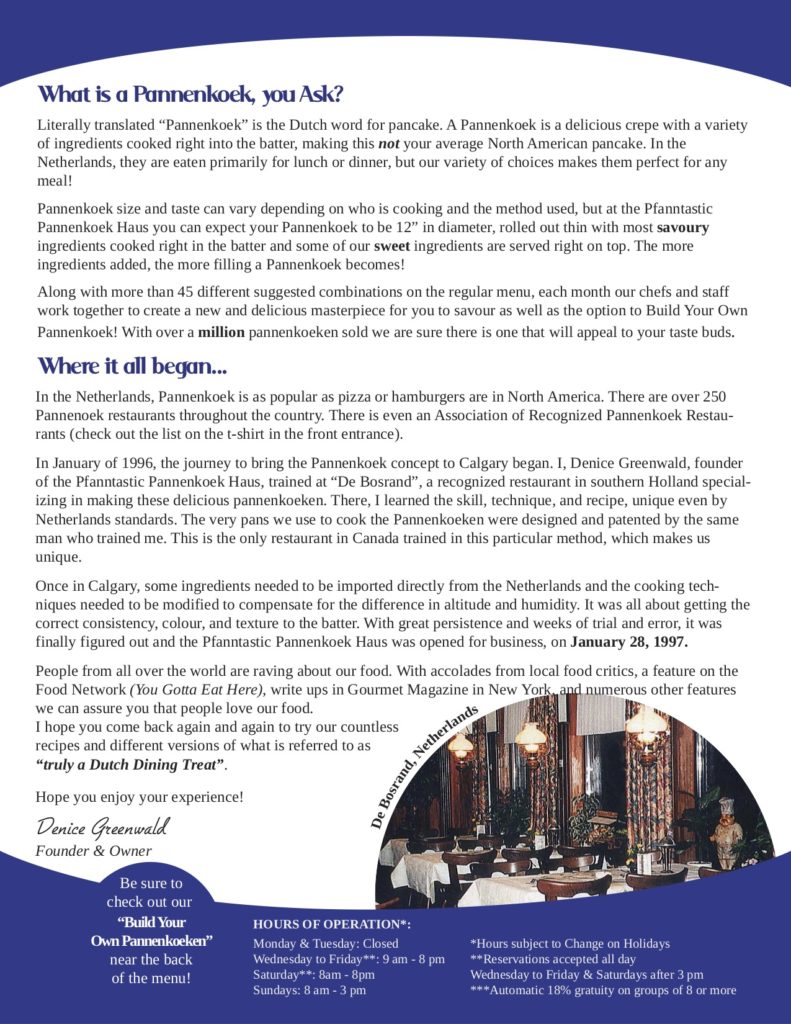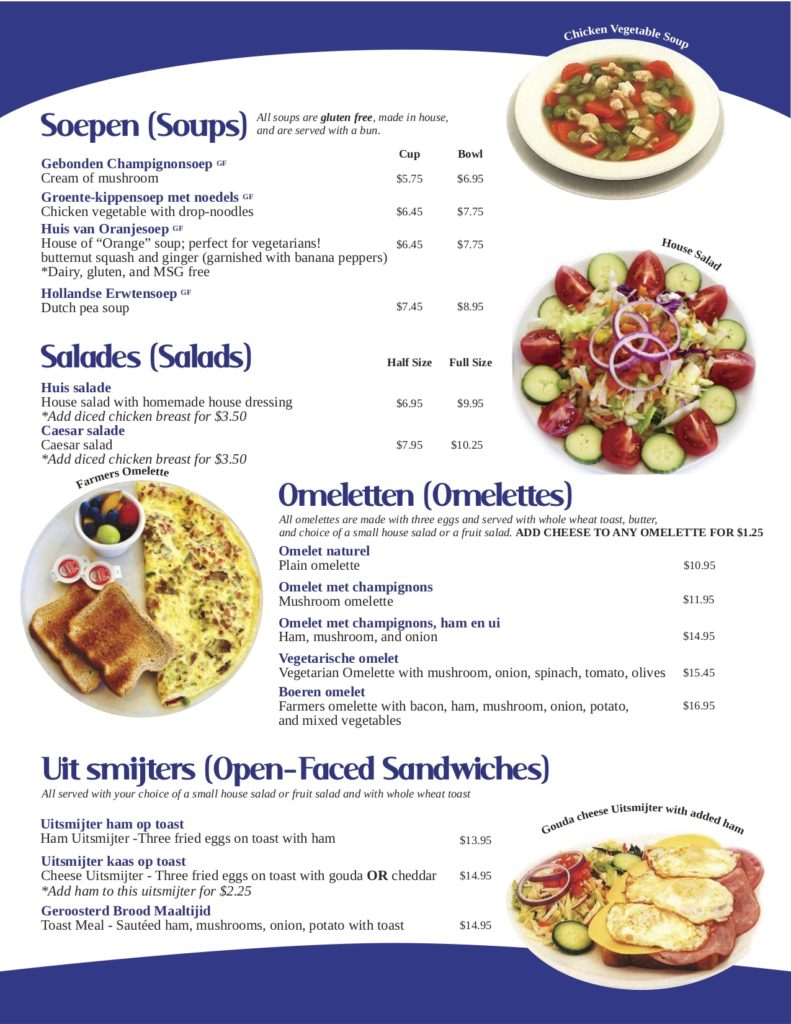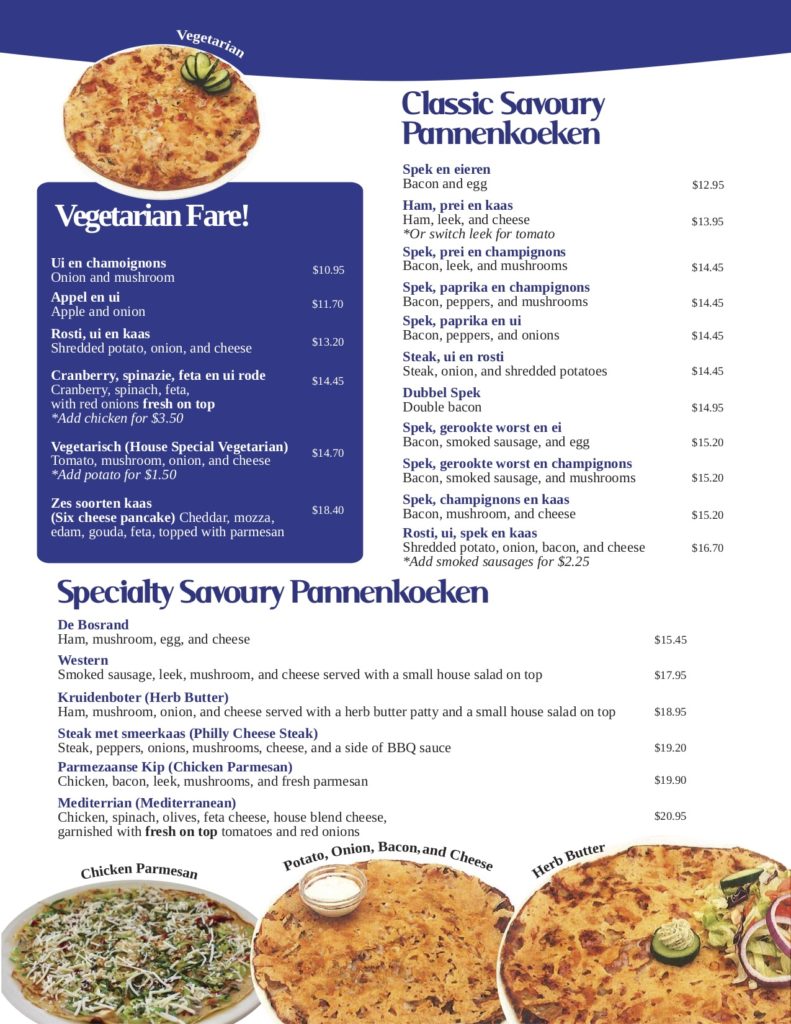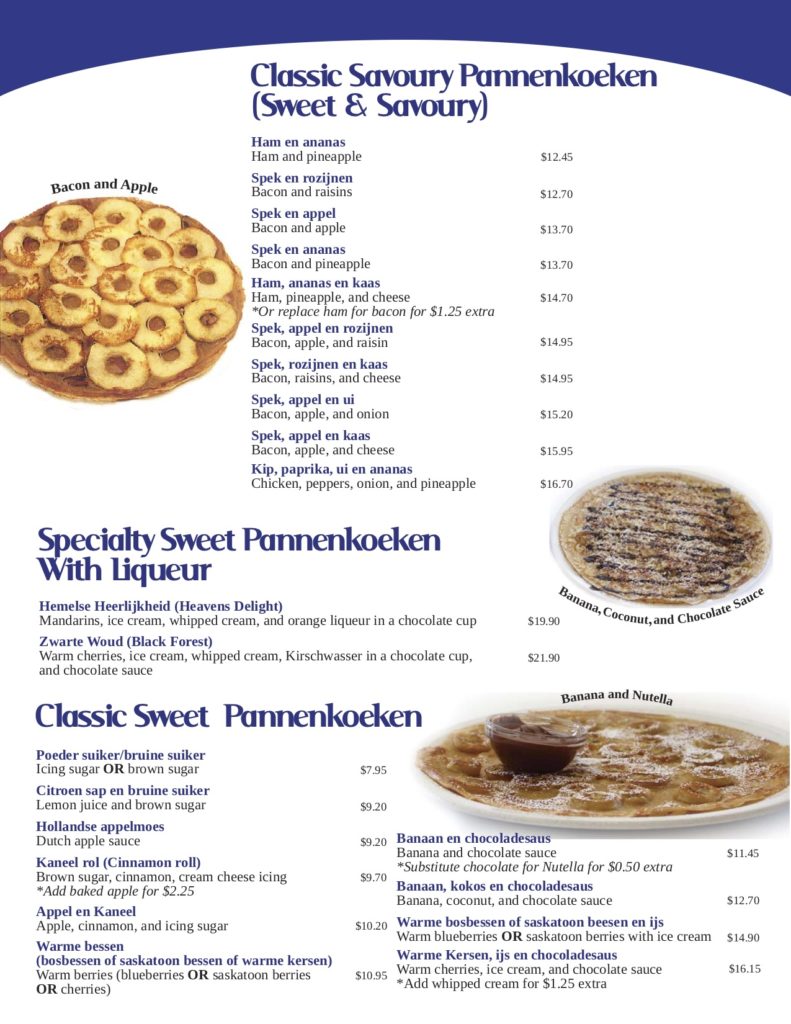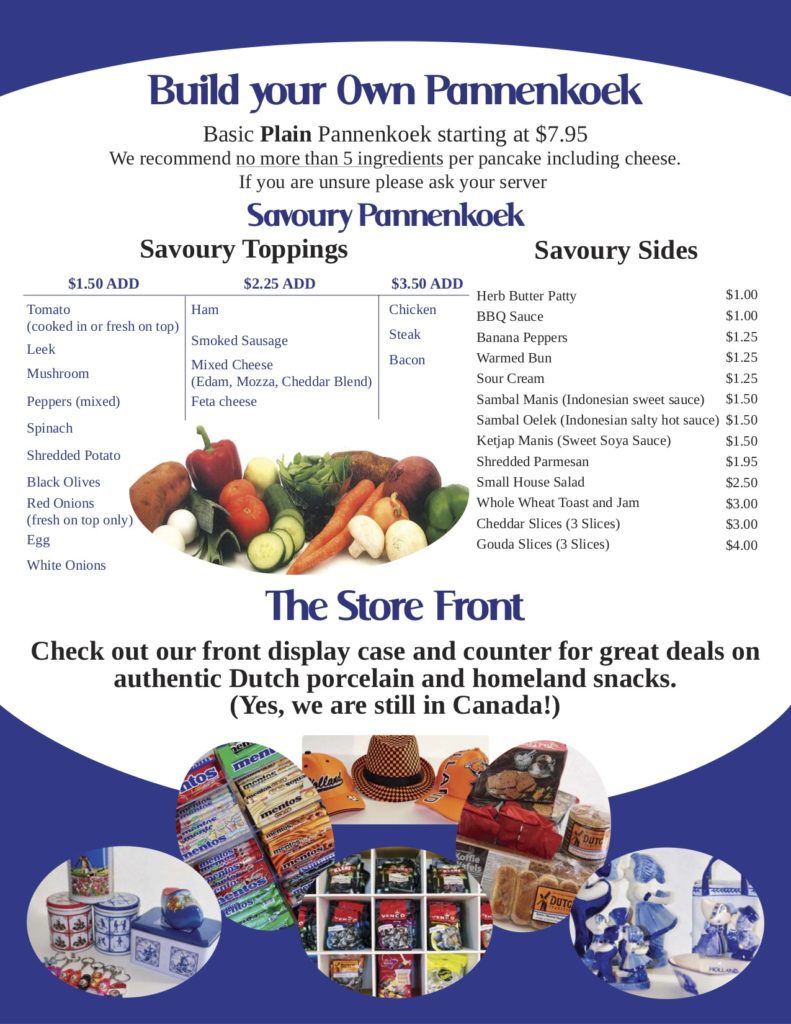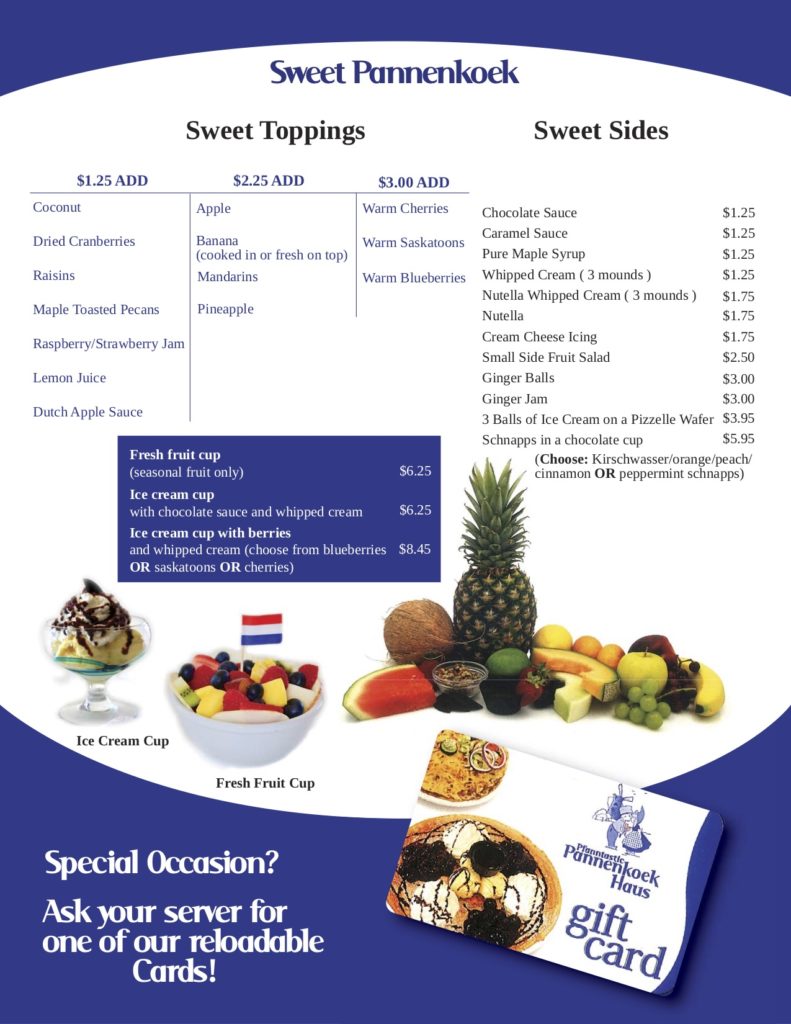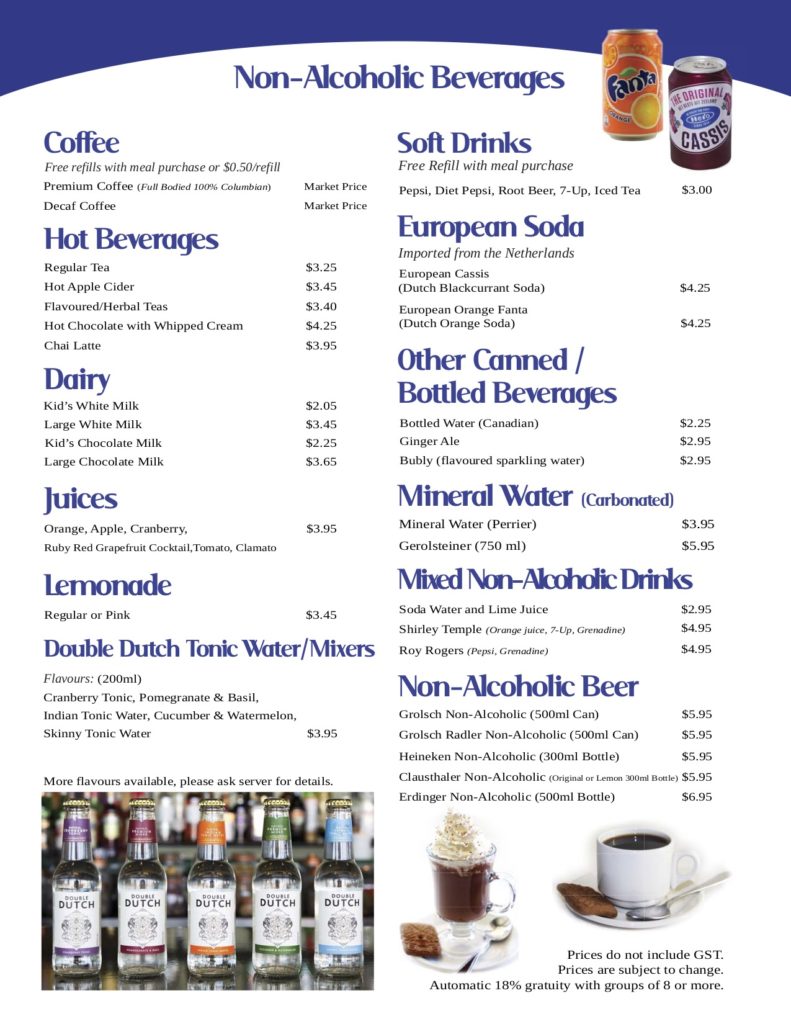 Click here to visit our alcohol menu!